Shutters Vancouver, WA
Your home is your one true sanctuary in this world. It's your place to truly personalize and make your own. When it's time to decorate your home, Shutter Queen is the best choice for shutters in Vancouver, WA.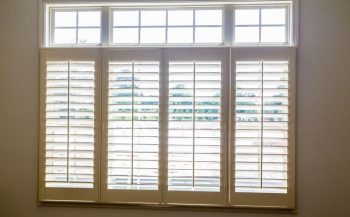 Practical and Beautiful Shutters for Any Room
The products that we offer are all hand-made. These custom pieces can suit any window in your home. You can get them in a range of colors to complement your existing decor scheme. They're available to suit absolutely any size of windows, both for home and office use. They call it "mood lighting" for a reason. The level of light in your home can affect your disposition, productivity and many other factors. The adjustable shutters from Shutter Queen give you control over just how much light you let into the room.
They're also a more practical option than blinds. Venetian blinds are easy to get tangled up, and they're relatively flimsy. Our pure wood shutters hold up to more regular use than blinds. In fact, they're backed up by a lifetime guarantee. They're easy to open and close, giving you the option of privacy or allowing light to come in. Due to the angle of the slats, you can even open them up a bit without allowing people to see inside.
Something Special for Your Home
Just about anyone can hang up the same set of blinds from the big box hardware store. At Shutter Queen we give you something unique and handmade. Our products come from local crafters with years of experience in making beautiful objects. We install them for you so there's no guesswork and everything ends up looking beautiful. When it's time to decorate your home, choose us for you need to get premium shutters in Vancouver, WA.
---
Our Work