Designer Window Shutters in Lake Oswego
When you move into a new space, it's not completely yours until you put your own personal stamp on it. One easy way to do this is to install window shutters in Lake Oswego. These pieces are the ideal balance of practical and beautiful when it comes to home decor.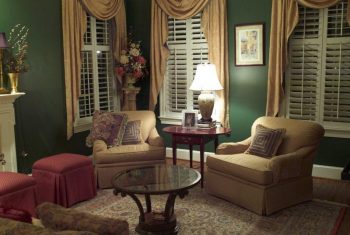 Window Shutters for Any Room
Interior shutters are a permanent addition to the room. They feature wooden slats on a vertical bar. Slide the bar up and you open the slats; slide it down to close them. You can use them to get extra light when you want a brighter feeling, or close them for privacy at night.
A Superior Option to Blinds
More and more people keep discovering the attractive design of window shutters in Portland. The time of Venetian blinds is coming to an end. Here's why you should consider shutters for your home decor.
Blinds are Boring: It's true. Blinds usually only come in pain white or boring beige. You can get these slats in virtually any color, and you can paint them whenever you like.
Blinds are Dangerous: Those cords that you use to draw or lower the shades are a choking hazard. Kids and pets can get tangled up inside them. There's nothing to dangle off of our shutters.
Blinds are Flimsy: Th thin strips in blinds feature weaker material and they can get torn or bent easily. ruO shutters use real wood, which is stronger.
The Best Wooden Shutters in Lake Oswego
Here at Shutter Queen, we make our own product. It's completely made in the USA, over in Vancouver, actually. You can get them custom ordered to any dimensions that you need. Just give us a call or fill out the contact form on this site to get your new window shutters delivered and installed. Thanks to our 100 percent customer satisfaction guarantee, they're a risk-free investment.